{ "intel_erpm_id1" : "5427431", "intel_account_erpm_id1":"10023789", "intel_account_cpm_id1":"", "intel_sector21": "Unknown", "intel_sector31":"Opted-Out", "intel_sector41": "Unknown", "intel_sector51": "Unknown", "intel_sector61": "Unknown", "intel_cpm_id1": "", "contactidext": "CINCP000002815077", "intel_sector11": "Opted-In", "intel_subsector_51": "No", "intel_subsector11": "No", "intel_subsector21": "No" }

Intel® Partner Alliance
Launch Premiere
Join us for the official launch of Intel® Partner Alliance, our new partner program, and hear from leaders how Intel will be supporting you during 2021.
Learn about key growth areas for 2021 from Intel's new Vice President, Sales, Marketing, and Communications Group, John C. Kalvin.
Hear more about the role Intel® Partner Alliance plays in support of market opportunities from Director of Partner Enablement Group, Eric Thompson.
Learn about the essential steps to take for this innovative new program to benefit your business.
See a demonstration of the new partner portal.
Attend specialized breakout sessions with opportunities to chat live with Intel's experts & access valuable resources.
---
Our team of Intel® Partner Alliance Porters have been hard at work readying all the gear you'll need to conquer the summits ahead of us!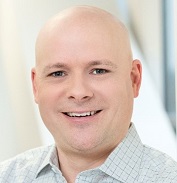 Vice President, Intel Sales, Marketing, and Communications Group
General Manager, Intel Global Scale and Partner Organization
John Kalvin is a vice president in the Sales, Marketing and Communications Group (SMG) and the general manager of Global Scale and Partner organization at Intel Corporation. He is responsible for worldwide strategy and execution related to all scale and support activities of distribution and channel ecosystem partners. During his two-decade tenure at Intel, he has contributed his expertise in multiple areas, including consumer sales and marketing, shopper marketing, sales management, channel management, the data center market segment and the Internet of Things (IoT) market segment.
Director, Partner Enablement
Intel Sales and Marketing Group
Eric Thompson joined Intel in 1993 as Retail Channel Manager and has since moved through various leadership positions within Intel's global Sales & Marketing Group. Today Eric is responsible for the organization that manages Intel Partner program's, partner engagement, incentives, communications, training, events and the data systems and analytics to support the Intel Partner Ecosystem. His team is tasked with delivering a modernized, unified partner experience that scales in support of Intel's transformation to a data centric solution strategy.