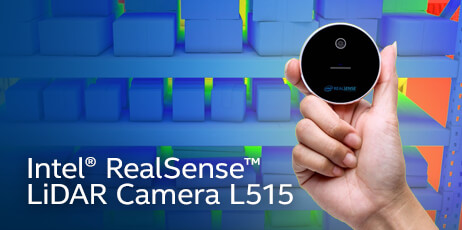 In this webinar replay, we will discuss how depth sensing can solve logistics operations and warehouse management challenges. Confirming shipment contents, increasing efficiency by automating a manual process, and introducing new data to the system for analysis can all be achieved with virtually no changes to existing processes.
Topics include the digitization of sending/receiving, truck loading, and warehouse inventory management. Discussion will include theoretical concepts and use cases as well as practical depth sensing technologies and applications available in the market today.
At the end of the presentation we will introduce Intel RealSense depth cameras, the new L515 LiDAR camera, and Intel's software solution for box and pallet measurement.
Digitizing Logistics using Depth Sensing Technologies
Original Webinar Date: Wednesday, August 5th, 2020